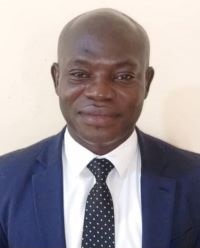 Solomon Alemiya Adongo has 16 years experiences ranging from Teaching, Agriculture and Banking. He has been working in the Credit Department for the past 11 years, where he rose through the ranks to become the Credit Manager of the bank.
He holds an Mphil in Post Harvest Technology, BSc in Agricultural Engineering, and a Higher National Diploma in Agricultural Engineering.
Solomon Alemiya has good understanding of credit delivery especially in the Rural and Community banking sector. He is organized and detail-oriented with high standards of performance and support for efficient team work through good interpersonal relationship.