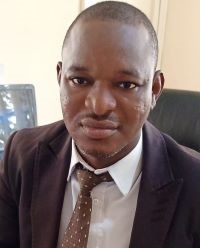 Isaac Aniba has more than 15 years of experience as an Information Technologist, with a diverse background including Data Communication and Networking, Computer Hardware & Architecture, Database & Systems Administration, Website Management, Cyber & Information Security, Management Information Systems (MIS) and Systems Analysis and Design.
Isaac graduated from the University for Development Studies with the Degree of Bachelor of Science (BSc) in Mathematical Science (Computer option) with Environmental Science in 2006. He attended T.C.C. Training School in Kumasi where he obtained a Certificate of Training in Computer Software in November 2001 after completing his Secondary education at Notre Dame Minor Seminary Secondary School, Navrongo in 2000.
Isaac joined Naara Rural Bank in December 2010 as Head of the Information and Communication Technology (ICT) Department, a position he holds up to date. In February 2023, he was appointed as the Acting Marketing and Relations Manager (Head, Marketing and Relations Department) of the Bank as an additional role.
Prior to his tenure at the Bank, he did National Service at the Computer Centre of Navrongo Health Research Centre (NHRC) at Navrongo from October 2006 to August 2007 after which he worked as a part-time ICT Instructor at Delcam College, Adenta-Accra from February 2008 and subsequently as an ICT Instructor at Faith Community Baptist Complex of Schools, Madina-Accra and subsequently proceeded to join the Bank.