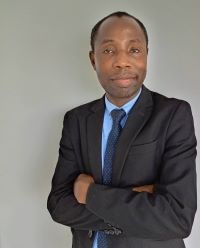 Abraham Musah is the Chief Executive Officer of the Naara Rural Bank PLC.
He is a seasoned and result oriented professional, with more than 15 years' work experience in the Rural Banking Industry delivering technical, managerial, and strategic knowledge and leadership in finance, investment, human resource management, operations, credit, budgeting, strategic planning, and treasury management.
He has in-depth understanding of the Bank's business needs, its operating environment, and corporate governance with extensive experience in leading complex corporate reforms. Throughout his career he has demonstrated a strong capacity for thought leadership, strategic decision-making, and the delivery of bottom-line results.
Mr. Musah is responsible for the mobilization and investment of the Bank resources as well as maintaining a positive corporate image of the Bank.
Prior to his appointment as the CEO on 1st April 2022, he was the Accountant of the Bank from 2020 to 2022.
He started his banking journey with the Naara Rural Bank PLC in the year 2008.
Mr. Musah has served in various capacities including the Branch Manager for the Sirigu and the Bolgatanga Branches of the Bank from 2010 to 2020.
He has also worked with the Internal Revenue Service (IRS) as national service personnel in 2005, the Gemini Life Insurance Company (GLICO) as a sales executive in 2006 and the Ghana Education Service (GES) in 2007 before joining the Bank.
Mr. Musah holds an MSc in Funds and Portfolio Management, Common Wealth Executive Master of Business Administration (CEMBA) both from the Kwame Nkrumah University of Science and Technology (KNUST), a Bachelor of Commerce degree from the University of Cape Coast and Higher National Diploma (HND) from the Tamale Technical University.